柔軟體操般的性愛體位
Acrobatic sex positions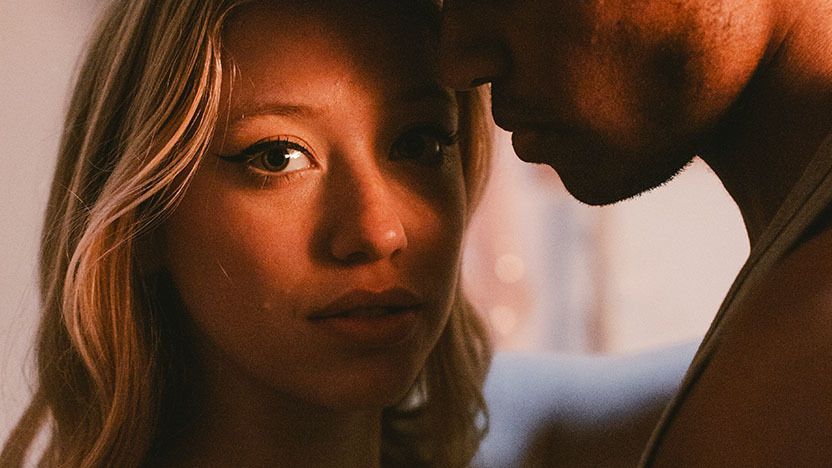 當以前喜愛的性愛體位,好像傳教士及後進式體位可以帶來歡樂,有時候加入新的元素,便能得到更有趣的體驗。嘗試改變一些肢體動作,為性愛注入新的熱情;但謹記一切要放慢動作,特別是一般人都未必習慣劇烈運動,你並不想因為這樣而拉傷你後背的肌肉。當你能夠完成這些動作,要給予對方最大的快感並不是難題!
While old favourites like missionary and doggie style can be great fun, sometimes it's good to mix things up. Try one of these more acrobatic twists to add a little spice. Do take it slowly though, particularly if you're not generally all that active – you don't want to put your back out or pull a muscle. And after you've done, there's no harm in giving each other a thorough rub down…
牆上的花朵
The Wallflower
固名思義,你需要一道牆壁作為這個體位的支撐。女性站在牆那邊,盡量提高她的腿;男性面向牆壁,站在女性兩腿之間,用手托著支撐女性提高的那條腿。在這個體位下向前推的時候,男性的大腿會摩擦到女性的陰蒂,而女性在過程中會向後壓向牆壁,得到更「深入」的感覺。
As the name suggests, you use the wall for support in this position. The woman stands side-on to the wall, raising the leg that's furthest away from it. The man then stands in between her thighs, facing the wall, supporting the woman's raised leg with his hand. His thigh will rub against the woman's clit as he thrusts and she can press against the wall to push back and deepen penetration.
芭蕾舞演員
Prima Ballerina
如果你覺得「牆上的花朵」所需要的柔軟度太大,「芭蕾舞演員」就是一個較容易的站立式體位。女性面向牆壁站立,屈曲手臂以支撐身體及抬高她的腿;男性在女性背後向前推的時候,雙手扶住女性的臀部兩側以助她的平衡。這個體位可以令男性插入更深,及亦能給予男性視覺享受——他一定面帶笑容。
If the Wallflower is a little too much of a stretch for you, Prima Ballerina is an easier standing sex position. The woman stands facing the wall, bending over to brace her arms against it and lifting one leg. The man then slides in from behind, holding on to the woman's hips to help her balance, and thrusts away. Penetration is deep and the man has a more intimate view, which is sure to put a smile on his face.
L for Loving
如果你喜歡以床上為基礎的性愛姿勢,「L for Loving」是一個簡易的體位但卻充滿激情。女性躺下,並盡量提高她的腿;男性跪在她兩腿之間並向入滑動,以雙手抬高她的臀部令他可以作更深入的抽插。如果女性抬高雙腿感到疲累,她的雙腿可以倚著的胸膛作支撐。這個體位可以作更深入的抽插,以及令男性更容易在過程中愛撫對方。
If you prefer a bed-based position, L is for Loving is simple but passionate. The woman lies on her back, raising her leg in the air as high as it will go. The man then kneels between her legs and slides inside, lifting her hips with his hands to make penetration easier. If the woman gets tired of raising her leg, she can rest it against the man's chest for support. This position offers deep penetration and easy access for the man to caress the woman and vice versa.
"After you've done, there's no harm in giving each other a thorough rub down."