Using erotic inspirations together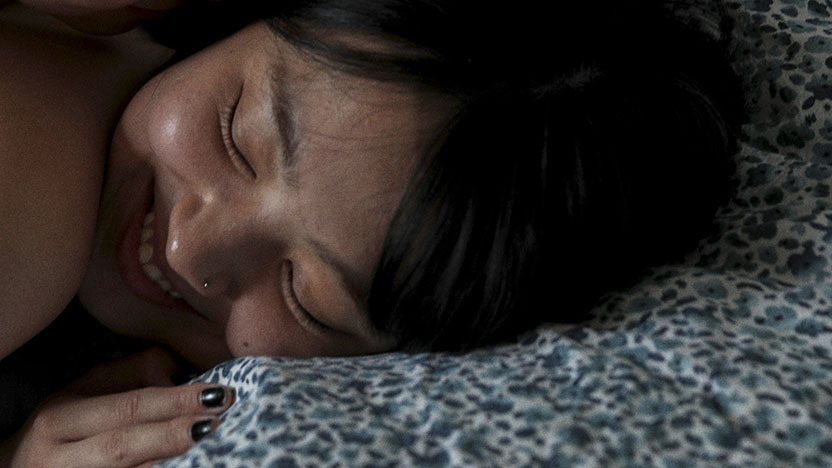 現今,性愛資源絕對比從前來得豐富。雖然有部份人反對色情影片,但我們確實不需要剝削觀看任何東西的權利。市面上仍然有很多這方面的資源是乎合道德的,內容為正面的性愛及反映真實的性內容,而不是某些色情描寫。
Now, more than ever before, there's a wealth of erotic material available to enjoy. While some people are anti porn, there's no need to watch anything exploitative in this day and age. There's plenty of material available that's ethically produced, sex positive and reflects real sex rather than porno stereotypes. And that's before you even take into account the glut of home-produced films that people willingly share online every day.
最典型的看法是男性是視覺動物,而女性則依賴文字。現時的情色小說確實有很多女性讀者,而研究亦表示,對性愛描寫,女性其實與男性一樣,亦會被其挑起性慾。其實,很多男性都喜歡看情色小說。如果你喜歡聽一些非甜言蜜語的情色說話,市面上亦有無數的情色語音小說及頻道,內容完全涵蓋了你能夠想像到的性愛內容。當然,你亦可以看一些專為睡眠時間而設的情色故事,雖然並不保證它們真的會令你有一個良好的睡眠之夜……
The stereotypical view suggests that men get off on visuals and women get off on words, but while it's true to say that modern erotic novels have a mass female following, research has shown women get just as aroused by visual depictions of sex as men do. Conversely, many men enjoy reading erotic stories. And if you like the idea of hearing not-so-sweet words whispered in your ear, there are countless erotic audio books and podcasts available, covering almost every kind of sex you could imagine. Of course, you can always read each other erotic bedtime stories too – though there's no guarantee they'll lead to a good night's sleep…
很多專家都提議情侶們運用一些色情的資料去令雙方的性慾及激情得到平衡。不過,這確實是應該先與你的伴侶討論:突然拿出色情的播片或你秘密愛好的色情物品可能會令對方感到反感。你可以與伴侶討論一下你倆共同喜歡的東西,又或一起上網瀏覽網頁,互相以文字交換搜尋一些你倆平日不想宣之於口的東西。你跟你的愛侶分享幻想時,最好先由最輕微的開始,然後觀察對方的反應,再決定以後分享幻想的瘋狂程度。
Many counsellors recommend erotic materials to couples looking to balance libidos or spice up their relationships. However, it's worth discussing with your partner first: suddenly revealing a porn playlist or your secret fetish may not be well received. Talk about the sort of things that you both enjoy, or browse together online taking it in turns to type in search terms if you're too shy to talk about it out loud. As with sharing any fantasies, it's best to start off with the milder end of your desires and only work your way up to your wilder preferences after gauging your lover's response.
現在都有大量的相片、影片,故事及影音流通於市面,所以你可以有很多選擇:你愈清楚你想要的,就愈能找你所想,你的伴侶亦可以因此而了解到你的性喜好。
Photos, videos, stories and audio are all available in abundance so you'll be spoilt for choice: the more precisely you define what you like, the better a match you'll find – and the more your lover will learn about your desires too.
色情的資源可以作為簡單的前戲之用,又或者是作為浪漫一夜的靈感,因此開放你的思想,準備去探索更多,沒有人會知道你將會找到怎麼樣的激情!
Erotic material can be used as easy foreplay, inspiration for a steamy night in. Open your mind, be prepared to explore and who knows what excitement you might find.
"Many counsellors recommend erotic materials to couples looking to balance libidos or spice up their relationships."